What is a podcast and why would I want to listen?
On demand audio content delivered to your preferred device
Platform to hear from experts in a variety of areas
Connect to like-minded people but also hear different opinions
Honest and lively talk
Experience a nuanced approach to money and financial decisions (there will be a quiz at the end)
Learn peoples "money stories", the good, the bad, the sad, the funny
Experience a paradigm shift once we begin connecting in a new way with our communities
How do I provide value to my audience?
Introduce…… the variety of ways we relate to money (instinctive, emotional, practical/ spiritual
Elevate……… our consciousness with honest
Establish……….. an upper level of awareness in our lives
Create……a safe space for people to explore their money pasts
Accountability…….offer customized plans to solve or mitigate past money habits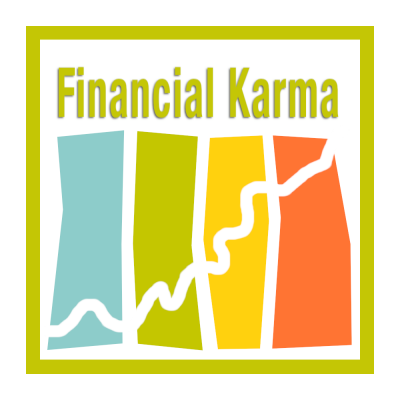 Subscribe
Subscribe below and have Financial Karma delivered directly to your iTunes account. Scroll down to listen now!
Subscribe in iTunes
As you know, I'm on a journey of self-reflection and discovering where I am going on my business journey. I've come to realize at my age, is that I've spent a lot of my life being in conflict with what I really wanted to do vs. what others wanted me to do. I'm now...
read more
Finally Financial Karma
"Finally – a show about finances in layman's terms that deals with all aspects of financial wealth – not just the money part! Down to earth and easy to listen to!"
Caleb CG
Debbie is a champion
"She knows her stuff, she knows how to make you laugh, and she'll help you master your relationship with money. Subscribe if you want to get the financial area of your life handled for good."
Greg Faxon
Financial Wisdom Through Compelling Stories
"Deb's deep financial knowledge blended with her incredible ability to draw out guests' life changing stories make this an important and compelling podcast. I appreciate and enjoy listening to these real life financial lessons from people who have lived through extraordinary experiences. Well done Deb!"
Lisa Vogt
YES! Financial smarts with heart!
"I'm so excited for more of Debbie's shows … she knows her stuff about the nuts and bolts when it comes to money …. AND she has heart, spirit, and purpose in mind when giving advice. This is SO needed! You gotta subscribe."
DeliciousAlex
AWESOME!
"Strap in, because Deb has a level of knowledge, insight and expertise rarely seen in today's world!"
Mario Fulton
Fun, vulnerable & refreshing
"I really enjoy Deborah's angle and fresh perspective on financial issues. She's the real deal and I'm really looking forward to this body of work!"
Nick Snapp